Tagged: social media marketing
- by Alyson Shane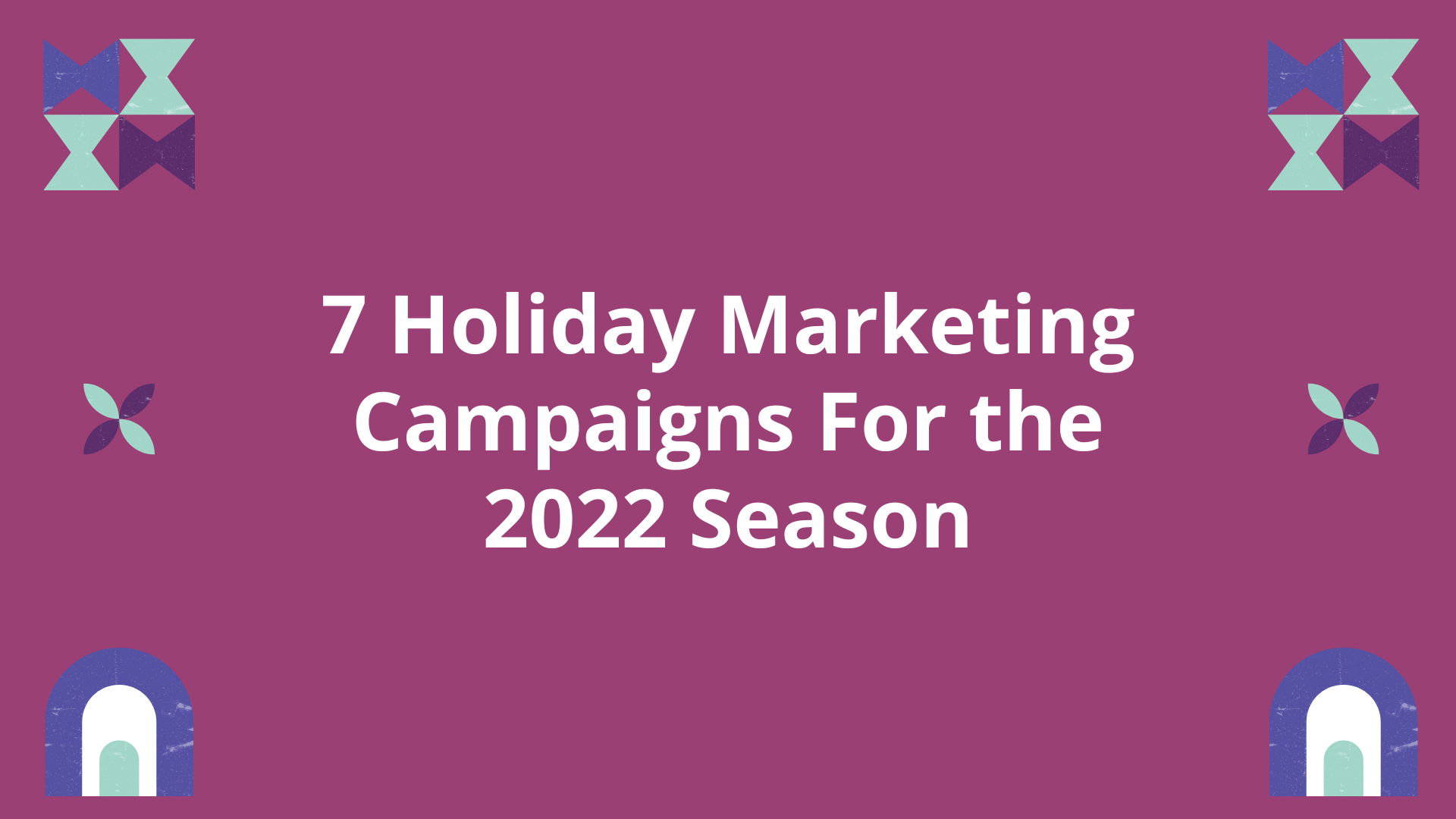 This post was written by our Account Manger Alicia Kurz.

'Tis the season for holiday marketing campaigns. Sometime between Halloween and the first snowfall, businesses start rushing to capitalize on the spending frenzy that is the holiday season.
Consumers see holiday-themed social media posts, targeted ads, email marketing campaigns, billboards, tv ads, and the list goes on. It's a lot to take in, but we've compiled a list of the most effective campaigns of holidays past and present to give you a little inspiration for your next campaign.
These brands have created campaigns that spread holiday cheer by evoking emotion and promoting sharing. Follow their lead to stand out from the white noise and make your brand stand out.
Google: Home Alone, Again
This ad will leave any Home Alone fans beaming. Thank you, Google for making us feel young again — even if it was just for a minute.
Why it's effective
Nostalgia is a hell of a drug. It's easier to appeal to a large target audience when you have a big budget to hire a celebrity, but anyone can use nostalgia to help amp up their holiday marketing campaign. What makes your audience feel good inside?

Coca-Cola Canada: Give Something Only You Can Give
When you see the Coca-Cola commercial around the holidays, you know it's going to be good. Coke and Santa have been tied together since the 1920s, and their company even helped shape the image of Santa in the 1930s, so it makes sense for Coke to continue this tradition. While Coke definitely isn't the drink we reach for around the holidays, the commercials still give us the warm and fuzzies.
Why it's effective
The meaning of the holidays is to spend time with friends and family, not buy expensive gifts. Coke has become so tied to the Christmas season with Santa and those caffeine-guzzling polar bears it doesn't even need to sell in its holiday ads anymore, making it a perfect ad.
IKEA: The Other Letter
This commercial might need a trigger warning if you are a parent. You WILL cry. IKEA Spain asked a group of kids to write two letters: one to the three kings (Santa equivalent) and one to their parents. No surprise to anyone, all the kids asked their parents for more time together. When the kids are told they can only send one letter, guess which one they choose…
Why it's effective
Here's another ad that doesn't spend any time selling its product. The emotional impact this message leaves on their audience will last, likely creating more loyal customers in the future.
WestJet Christmas Miracle
Who doesn't love a feel-good story, a little nostalgia, and happy families?
This campaign ran 8-years ago, but it still hits home. The WestJet team took on a sneaky project to perform 12,000 mini miracles during the holiday season. Their goal was to bring joy to over 13,000 people with the help of Santa and the WestJet staff.
We're not crying — you're crying! No, okay we are actually crying.
Why it's effective
This campaign encompasses the spirit of giving. It was an act of kindness, and was completely random — which gives people watching the feeling it could have happened to them. We love how they used Santa to make their lists, and showed the hard and fast work WestJet staff had to do to pull off the gift giving. Imagine shopping for, wrapping and delivering gifts in just a few hours!
Plus, the kids' reactions definitely made us tear up.
TD Bank #MakeTodayBetter
We love a generous marketing campaign. TD Bank encouraged social media users to submit an idea for a project to help the less fortunate. They contacted 24 people, gave them 24 hours and changed 24 communities.
Why it's effective
TD timed this campaign with the holiday season and changed the perception of its brand to a company that cares about giving back to the community. Their line "it turns out there are a lot of people with great ideas," makes people feel like they will be heard at TD.
Apple: Make Someone's Holiday
Another ad catered to parents, but is extremely relatable: you need technology to keep the peace when travelling. The ad subtly shows the kids watching movies, colouring, and taking photos on the iPad, but the commercial takes a tear-jerking turn when the girls make a gift on the iPad for their grandpa.
Why it's effective
The common theme throughout these impactful commercials is emotion. Apple typically focuses on function and how its products make your life better. Here they went for an emotional approach with the iPad as the centre of the story and it paid off.
Nick Offerman's Yule Log by Lagavulin
I think we've cried enough already, so our last example ends on a high note.
If you are going to pick anyone to sell you scotch, I bet Nick Offerman is at least in your top 3. This ad is simply Nick Offerman sitting in a chair drinking Lagavulin for 45 minutes. There is also a 10-hour version! He doesn't say a word. It's somehow hilarious, soothing, festive and clever.
Why it's effective
It's an alternative to the classic yule log special and an instant conversation starter. The Parks and Rec star famously loved Lagavulin, so it's an instant tie to the product, and it's a simple idea that paid off big with over 3 million views.
Maximize Your Holiday Shopping Season
2020 saw a huge shift towards e-commerce sales from the pandemic. A Google survey showed that digital shopping has been cemented with 70% of surveyed participants stating their shopping experience would involve online touchpoints. At the same time, 80% of shoppers are seeking out in-person experiences.
This means making your marketing campaigns cater to both in-store and online shoppers!
With this in mind, communication is key. Make frequently asked questions readily available on your website and social pages. Engage your audience, don't JUST sell to them. Remind them who is running your business and why you do what you do.
If you are looking for help getting your marketing campaigns off the ground in 2023, reach out to our team of professionals to help you get started here.
---