Tagged: announcements
- by Alyson Shane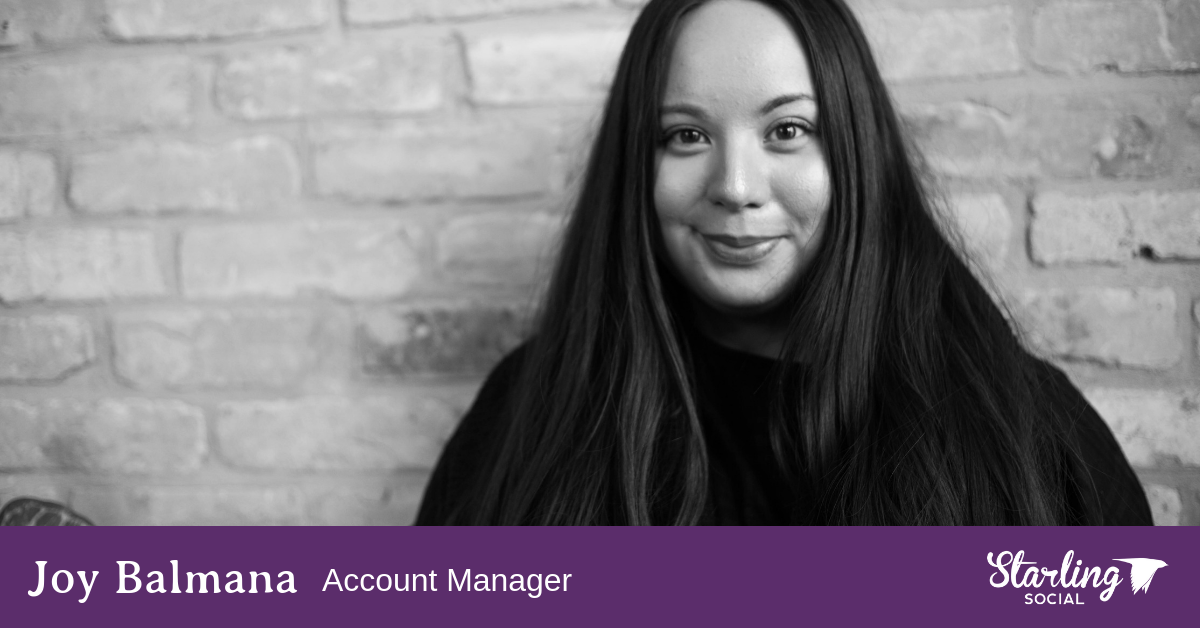 We're thrilled to have Joy Balmana join the Starling Social team as our new Account Manager!
A graduate of Red River College's Creative Communications Program, Joy has quickly become a sought-after communicator thanks to her endless passion, creativity, and intellect.
In addition to working with Nuit Blanche Winnipeg, Culture Days Manitoba, Spur Festival, and Holiday Alley, Joy tied for second as The Uniter's Top 30 Under 30, "Favourite Local Achiever Under 30" and nominated for CBC's Top 40 Under 40.
We're beyond excited to have her on board, and look forward to all the work she'll be doing for our clients across North America.
In addition to being a communications and PR dynamo, Joy volunteers with Bear Clan Patrol Inc, a community-safety patrol in the North End of our city or reading Haruki Murakami novels (also a favourite author around the Starling Social office; clearly she's a great fit).
Please join us in welcoming Joy to the team!
---