Tagged: tiktok
- by Alicia Kurz
By: Alicia Kurz, Account Manager
If you're like us, you may have joined TikTok as a joke and are now obsessed with cleaning hacks and follow someone who teaches you how to correctly fold laundry — with a little sprinkle of #GhostTikTok on your feed to keep that anxiety high.
Whether you joined as a joke or you were one of the first die-hards on the app, it's clear with 2.6 billion downloads, people love it. Reminiscent of Vine and more addicting than Instagram, it's where people are spending their time.
TikTok has made an algorithm that's more addictive than coffee on a Monday morning, so we're giving you the rundown on how the algorithm works, and how to make it work for you.
How Does the TikTok Algorithm Work?
As with any social media platform, the algorithms are always changing, however, with the recent demand for applications to be more transparent, TikTok released a press release explaining just how their algorithm works. They also have a Transparency Centre based out of Los Angeles.
Engagement
This one is pretty typical for social platforms in general. When you engage with content on TikTok, it wants to show you similar content. The For You feed displays a stream of videos curated to show you the content you are more likely to interact with.
You can expect to see similar content to the videos that you:
Follow
Comment on
Share
Like
Add to favourites
Watch through to the end
Make videos similar to
You'll see less of the types of videos that you:
Hide
Mark as "not interested"
Report inappropriate
Account Settings
These are one-time settings like your language preference, country setting, and device type. While they will optimize your performance, these don't impact your For You page as much as how you interact with videos on your page.
Video Information
This is what you search for while using the app. This can include details like:
Effects
Captions
Sounds
Hashtags
Trending topics
Diverse Videos
Sometimes you will see videos on your For You feed that seem irrelevant and have very few likes. This is an intentional move from TikTok to give lesser-known creators a chance for their content to be seen, and gauge your interest in a variety of topics.
"Our goal is to find balance between suggesting content that's relevant to you while also helping you find content and creators that encourage you to explore experiences you might not otherwise see."
Safeguards
TikTok won't show you duplicated videos, content you have already seen, spam, or videos that the app deems upsetting.
The "For You" feed generally won't show two videos in a row made with the same sound or by the same creator."
What is TikTok's "For You" Page and How Does It Work?
TikTok's For You page is the first screen you will see when you log onto the app.
While most other apps have the content you have already liked, followed, or subscribed to as the first thing you see when your log on, TikTok's For You page is a curated stream of videos they think you will be interested in based on what you have already engaged with.
How to Make the #FYP Work For You
You don't need to have a ton of followers to go viral. Let's be clear: if you have more followers it definitely helps your chances. However, TikTok will show content that people like to a lot of people — so make your content relatable!
Proven Hacks
Pick a Niche
You can be good at a lot of things or you can be amazing at one. People will follow you because they want to know more about your niche. Focus on creative content that suits your page.
Create Short, Engaging Videos
TikTok allows you to post videos up to three minutes long, but the most popular videos are 15-20 seconds. Make sure to start your video off with interesting content right off the hop so people will stick around.
Use Hashtags
Don't go overboard. TikTok's captions are limited to 150 characters, so use the space wisely. Use hashtags from challenges, trends, and your niche.
Post During Your Most Active Times
To figure this out, you need a Pro Account to finds insights on:
Video and profile views
Follower growth
Best times to post
Follow Trends
Create videos doing the current trends. Use trending songs, sounds, effects, and hashtags to make your way onto the For You feed. You can find what's popular on the Discover page.
Unverified Tips
While we have zero proof that these factors play into what ends up on the For You page, other content creators and our personal experience suggest these theories might have something to them:
Using #FYP, #ForYou, or #ForYouPage
Take a peek at the hashtags you see on the For You page. Many of them have some version of #FYP, #FYpage, or another hashtag indicating they want it to be on TikTok's recommendation feed. Coincidence?
Close the App
Next time you upload a video to the app, close it and walk away.
TikTok wants you on their platform. In order to get you there, they want to send notifications. Those notifications can be when someone likes, comments, duets, stitches or engages with your video in any way. Let the app show your video to more people and build engagement opportunities for you.
Post 2-3 Times Per Day
Many creators on the app say posting multiple times per day is key to getting on the For You feed. That's a lot of content to put out every day! Tools like the Creator Fund (currently not available in Canada) pay creators for their content, which would make all that work a lot more worth it.
We Tried It
Yes, we're the stereotype that joined as a joke, but now @rod is our new life coach.
In fact, our Account Manager Alicia tested these theories with a mix of verified and unverified tips and went viral in six videos!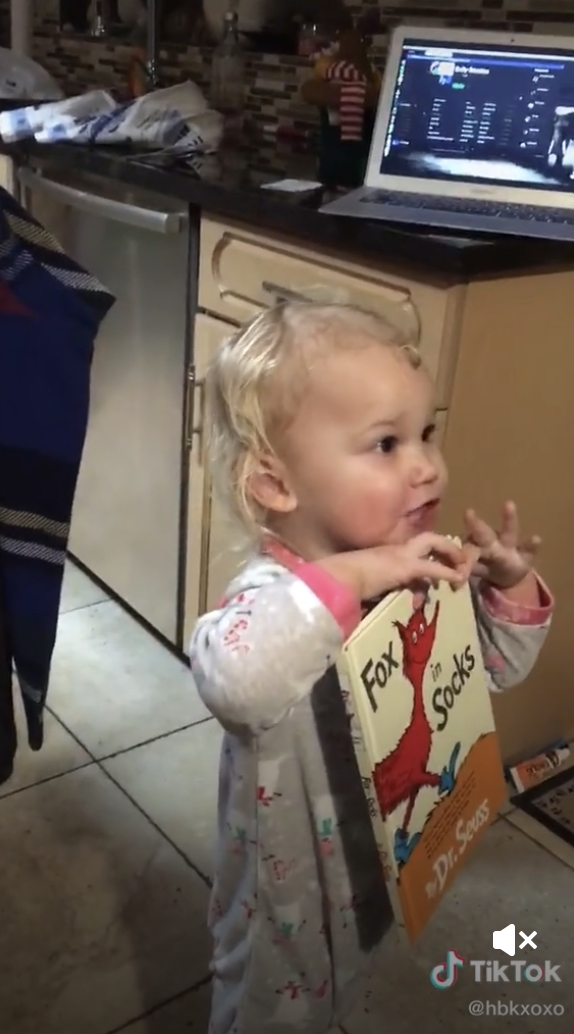 If you have a chance to test these theories, let us know.

If you liked reading these in-depth insights about the hottest digital marketing strategies, subscribe to our weekly newsletter.
---