Tagged: case studies
- by Alyson Shane
This post comes from our Owner, Alyson Shane.
I met Jen and Nick, owners of The Local Oyster, during a recent trip to Caye Caulker, Belize at a local restaurant called Meldy's. As the sun set over the ocean we bonded over business, beers, and the best damn coconut curry shrimp you'll ever eat.

What struck me about their business was how much fun they had running it and finding creative and interesting ways to promote it. At Starling, one of the challenges our B2C clients often face (and which we help them overcome) is the fear of looking "silly" or "unprofessional."
In fact, lots of business owners I've spoken to over the years have expressed concern over taking an active role in promoting their brand.
Whether that's by physically being present for photoshoots, hosting and participating in local events, and publishing photos and videos on their social media profiles that aren't perfectly polished; which is why I wanted to shine a light on this unique and interesting social media success story: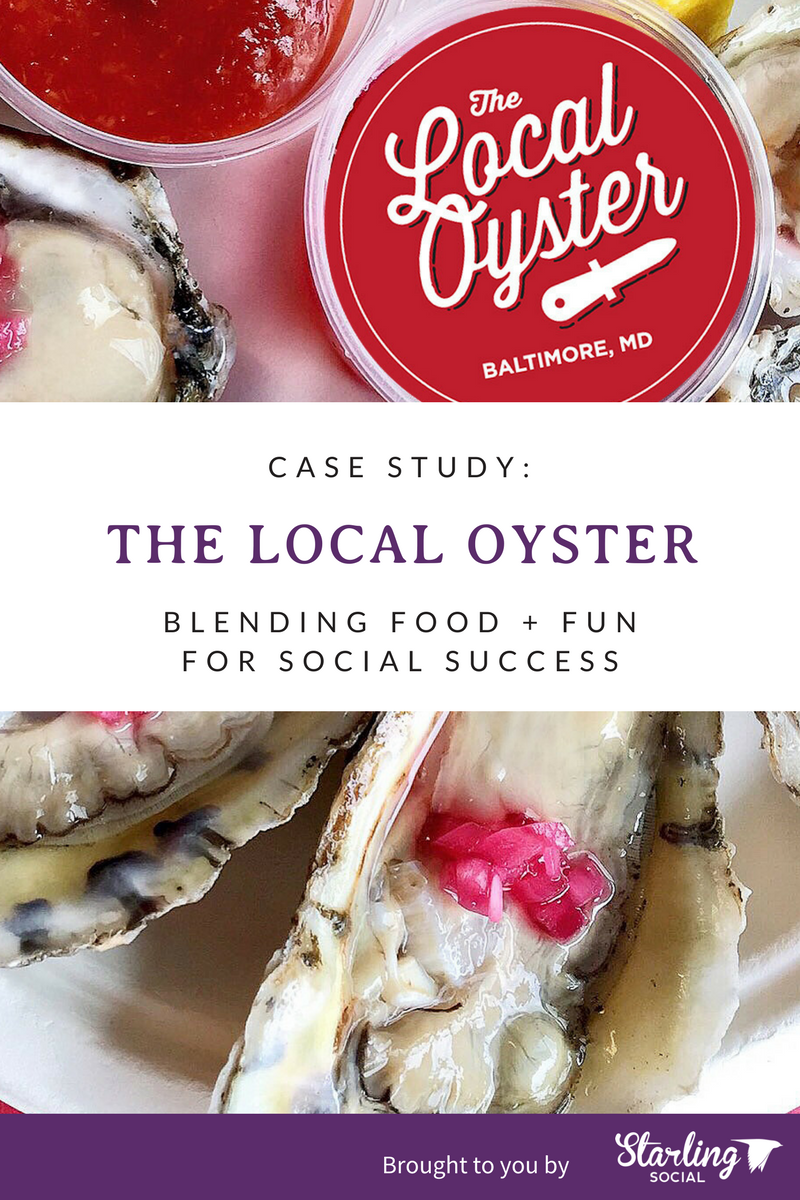 The Challenge
The biggest challenge was raising awareness. "There are several brands that are immediately associated with Baltimore (Natty Boh, UTZ, Berger Cookies, Old Bay, etc) and my hope was that over time The Local Oyster would be one of them" Nick states.
He started The Local Oyster five years ago as a side project to help pay the bills, with the intention of it eventually becoming a full-time business. He began by using a "guerilla marketing" campaign where he plastered stickers featuring The Local Oyster logo all over Baltimore, but without any previous digital marketing experience, it was a challenge to determine the best social networks to use to promote the brand.
"I had tried but never really understood Facebook, and I had never even seen Instagram until someone told me I had to use it for my business," says Nick. "I originally used Facebook and Instagram to let the few followers I had know where I was going to be set up shucking oysters…"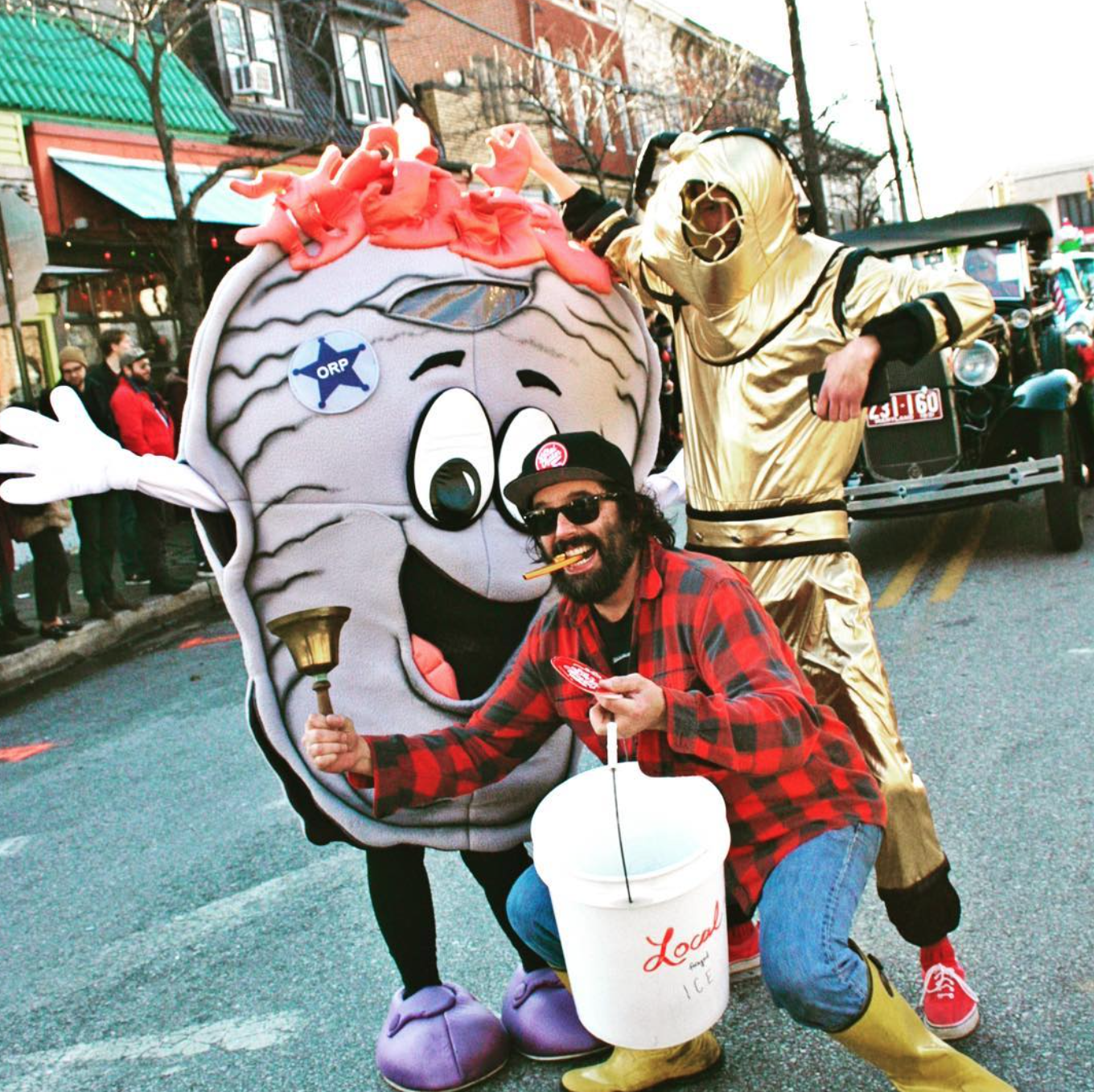 The Solution
"I've always considered myself a bit goofy, so that's what I do," says Nick. "I take pictures of stupid stuff and food and post it on Instagram.
Instead of trying to game Instagram's algorithm or spending time determining the best hashtags to reach the widest possible audience, Nick and his team have instead chosen to focus on being as authentically themselves as possible.
Where many business owners would shy away from handling the social media for their business, Nick decided to play on his strengths and use his creativity and outgoing, goofy personality to create interesting, funny, and timely content for The Local Oyster's social media profiles that got followers as excited about the restaurant as he is.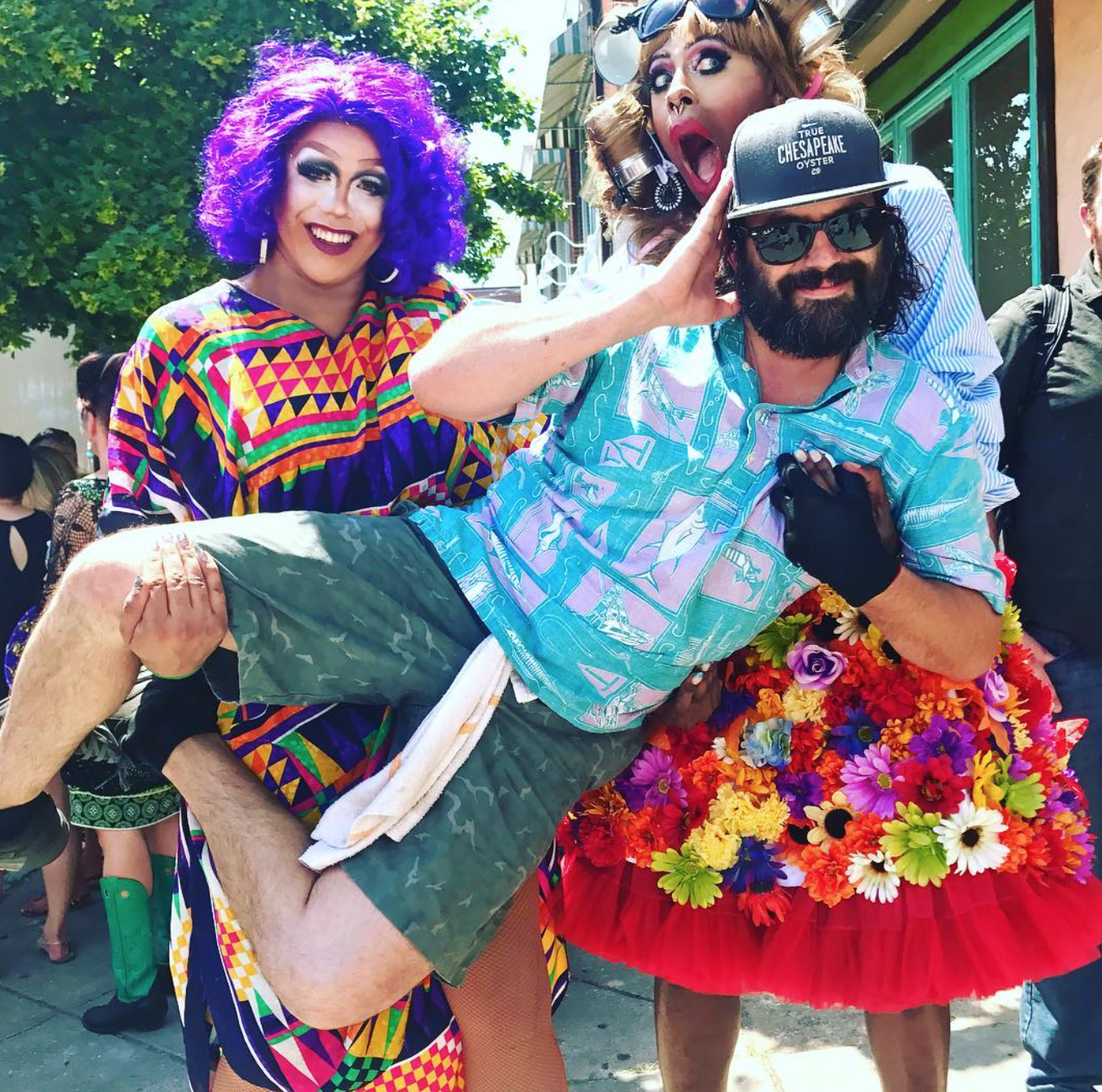 Nick regularly dresses up in silly costumes, takes videos of himself promoting local events and collaborations with other restaurants, businesses, and nonprofits, and uses this content to showcase just as much of The Local Oyster's brand as the delicious, local food they serve.
By documenting themselves having fun at events, posting silly group photos, videos, and by not taking themselves too seriously Nick and his team have cultivated an engaged and excited audience of people who take their restaurant (and their food!) very, very seriously.
In addition to growing a loyal online following, The Local Oyster is now recognized as one of the best oyster bars in Baltimore.Your Takeaway
The fear of "looking silly" often trumps people's ability to create interesting and unique content for their brand, which puts them at a disadvantage.
This is especially true for many restaurants and other B2C businesses, many of whom are apprehensive about appearing on their Instagram feeds, participating in Facebook Live videos at events, and partnering with organizations like nonprofits which may not be directly "on brand" but which convey their personal and brand values.
However, as we always tell our clients: social networks, algorithms, and hashtags change, but the thing that will keep your customers buying from your brand over and over again is your brand values and personality.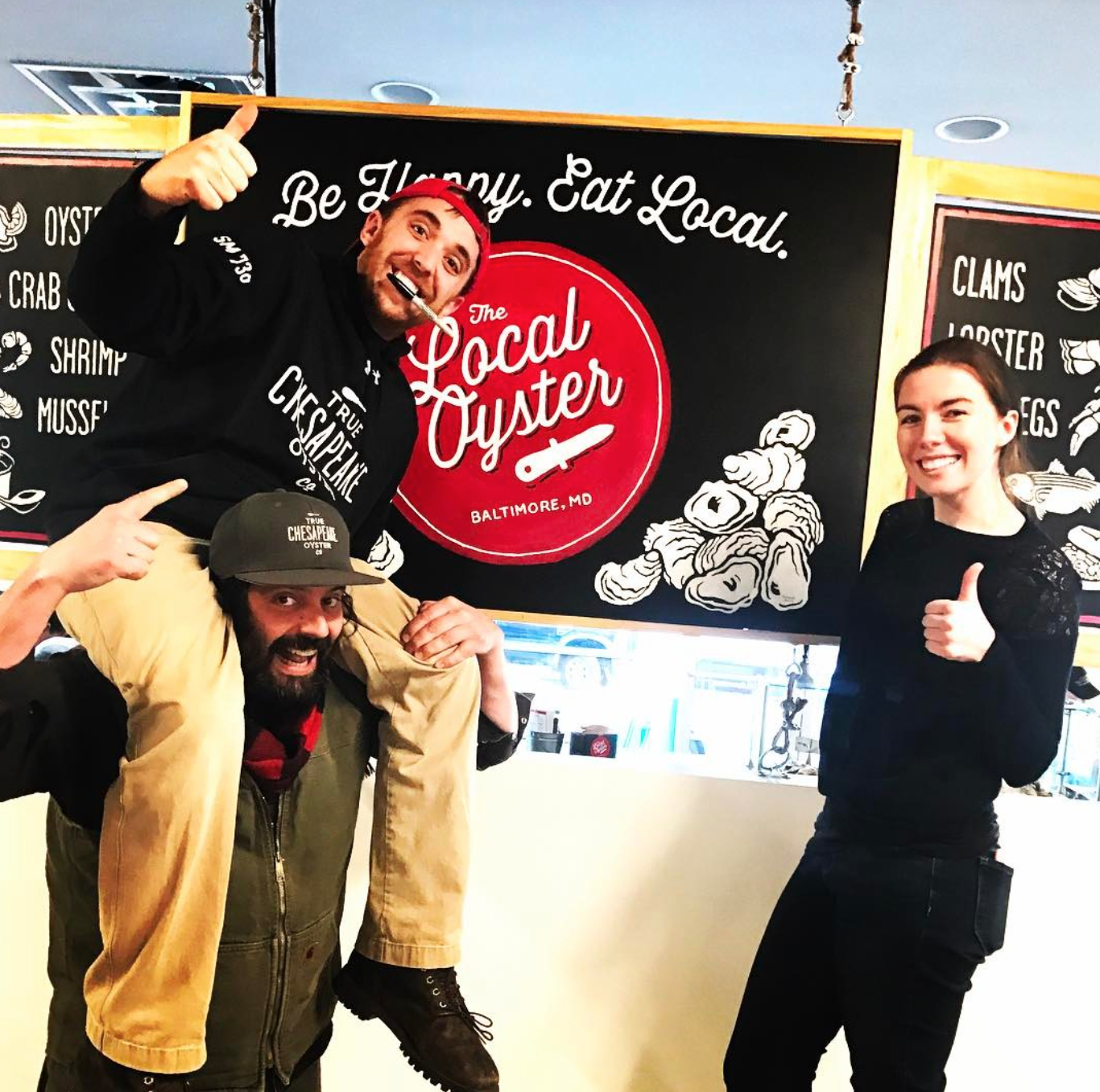 Or, as Nick puts it:
"My ultimate goal with social media is to make the viewer smile a bit or even laugh every once in a while. Most restaurants post beautifully staged pictures of fancy food and are so serious. Just like me and The Local Oyster, I want our social media presence to be fun and engaging, and not so fucking fancy."
So the next time you feel apprehensive about showing your face on your business' social media feeds, or balk at an employee's suggestion to shoot a quick video to promote a special or unique service, be default yes. Don't take yourself so seriously and have some fun with your brand; your business, and your customers, will appreciate it.
Big thanks to Jen Whalen and Nick Schauman from The Local Oyster for the laughs and memories we shared in Caye Caulker, and for taking the time to answer our case study questions.

Do you need help building an online presence for your brand that's as fun and exciting as The Local Oyster's? Drop us a line and let us know how we can help; we're always looking for innovative businesses to work with. In the meantime get to know us on Facebook, Twitter, Instagram, or on LinkedIn - we can't wait to meet you.
---