How To: Create Facebook Lookalike Audiences That Deliver Results
- by Alyson Shane
In our last post we talked about how to choose the right Facebook Custom Audiences for your business' targeted advertising campaigns, and now we're back with an even better, more hands-on set of steps to help stretch your advertising dollars further and increase conversions:
Facebook Lookalike Audiences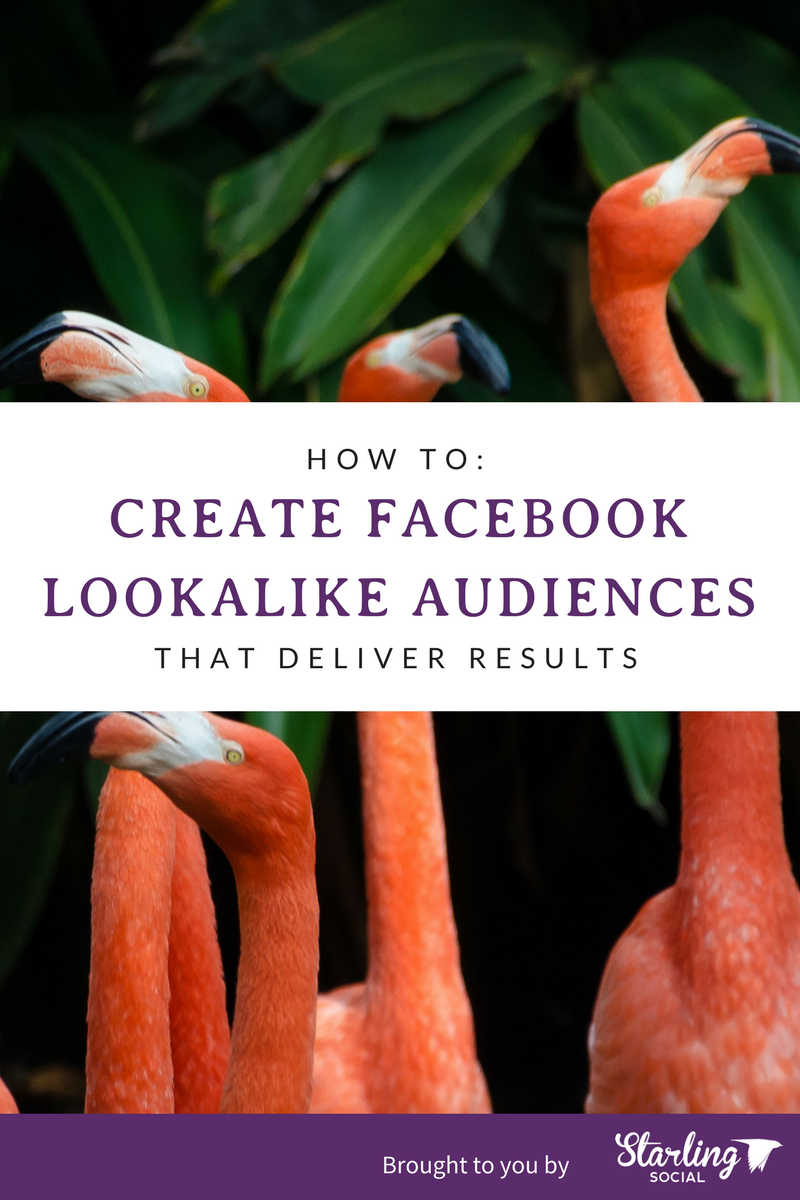 What Are Facebook Lookalike Audiences?
Facebook Lookalike Audiences are exactly what they sound like: they're audiences created from the profile data you've previously uploaded when creating your Custom Audiences.
This option is a huge boon for marketers and business owners alike, as it allows you to take a relatively small sample size (say, 10,000 of your customers) and create a Lookalike Audience of hundreds of thousands of people.
Facebook will use the profile data from these audiences to create a new list of Facebook users who share similar demographics and interests. This is a super-reliable way to optimize your campaign targeting and make sure that you're not just re-targeting the same people from previous campaigns.
Before we get started, you'll need to have the following prepared and in-hand:
Access to your customer lists (emails or phone numbers), usually pulled from a system like MailChimp, or Shopify for our e-commerce friends.
Facebook Conversion Pixels set up on the pages you want to track results for.
The visual assets, headline and ad copy that you want to test*.
* We recommend using at least 2-3 of each, which will allow you to test how different combinations of words and text perform with your audience.
Let's get started!

1. Open your Business Manager and click on the "Audiences" option under your Assets column.
2. Select 'Custom Lookalike Audience' from the drop-down "Create Audience" menu.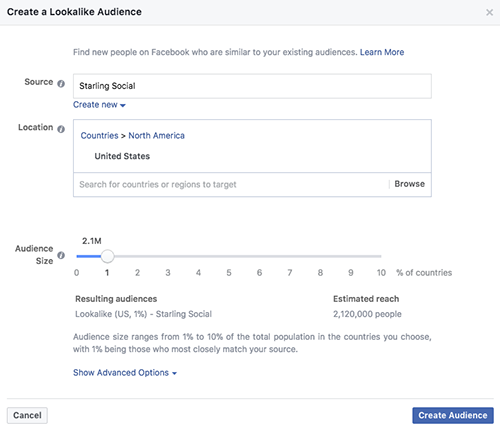 3. Select the Audience Size you'd like to target. We recommend creating two versions of the same custom audience: one at 1% and 3%, which will allow you to target users who most closely match your original Custom Audience, as well as a broader audience of users who may not be as close a "match" as the 1%.
4. Click "Create Audience" and wait while Facebook matches users and populates your new list.
5. Once this process is complete (it may take a few minutes) open up your Power Editor and begin setting up your Ads as you normally would. When setting up your targeting, just select your new Lookalike Audience from the drop-down menu:

... and that's it! Now you can take your visual and content assets and begin setting up your Facebook Ads like you normally would.
Using Lookalike Audiences to Increase Sales
Now that you've learned how to create your own Facebook Lookalike Audience, it's time to begin using it to drive conversions and increase sales... starting now!
Here are a few ways you can leverage the power of your audience:
Grow Your Facebook Page
One of the easiest ways to grow your Facebook Page is to target one of your Lookalike audiences. This allows you to save time and takes the guesswork out of targeting new users who may not have interacted with your page before.
Increase Sales for Your E-Commerce Store
If you run an e-commerce store you can set up Facebook Ads that deliver to your Lookalike Audience which sends them directly to your website to start buying. For example, if you have a women's wear section on your website you can create a Custom Audience of only women, then you can use Lookalike audiences to deliver ads to women who closely match interests or demographics of the women who have completed a purchase.
Increase Subscribers, Signups, and Get Leads
For B2B businesses like us here at Starling, we want to focus on increasing the number of actions which will allow us to connect with other businesses (lead gen). The easiest way to do this is to encourage people to take any of the following actions:
Fill out a contact form
Subscribe to our newsletter
Sign up to receive a piece of gated content
This tactic is similar to what an e-commerce website would do: upload a Custom Audience, create the Lookalike Audience, and then send people directly to a landing page on your website specifically set up to encourage them to submit their information.
Get started!
Now that you know how to set up and use Facebook Lookalike Audiences, it's time to start implementing them as a routine part of your Facebook Ad strategy. If you still have questions, drop us a line or connect with us on Facebook, Twitter, LinkedIn, or Instagram. We're always happy to chat.
---