The 7 Best Email Newsletter Tools in 2019
- by Alyson Shane
Email marketing is one of the most important aspects of a successful digital marketing strategy, offering as much as a $44 ROI on every $1 spent.
What makes email marketing so successful is that it allows you to connect with your audience where they live: in their inbox. We've written about how to improve your email marketing results before... but what about the tools you can use to get there?
Today we'll be reviewing some of the best email marketing tools on the market, and giving you an in-depth overview of the differences in pricing, features, and availability, and how deep into the customer journey they can take you.
Using the tool that's best suited to your business' goals is the best way to guarantee success with your email marketing campaigns, so let's eliminate the guesswork and dive right in: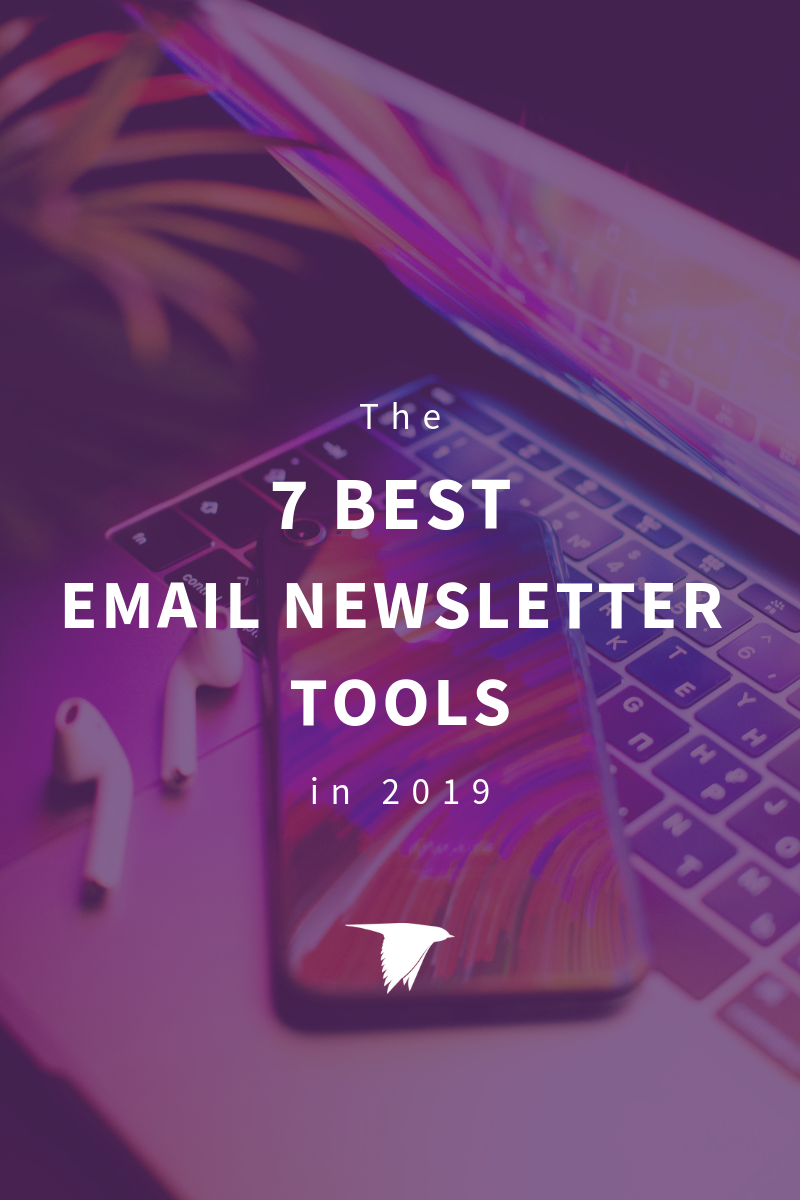 Cost: $50 per month
HubSpot is one of the biggest names in digital marketing, and their email management service offers an easy to use drag and drop editor to design eye-catching emails, as well as the ability to review your analytics on a per-send basis.
Arguably the most powerful feature of HubSpot's EMS is how well it integrates with their free form tools (for easy lead gen) and their CRM system, which allows you to connect your email analytics to other parts of your sales cycle.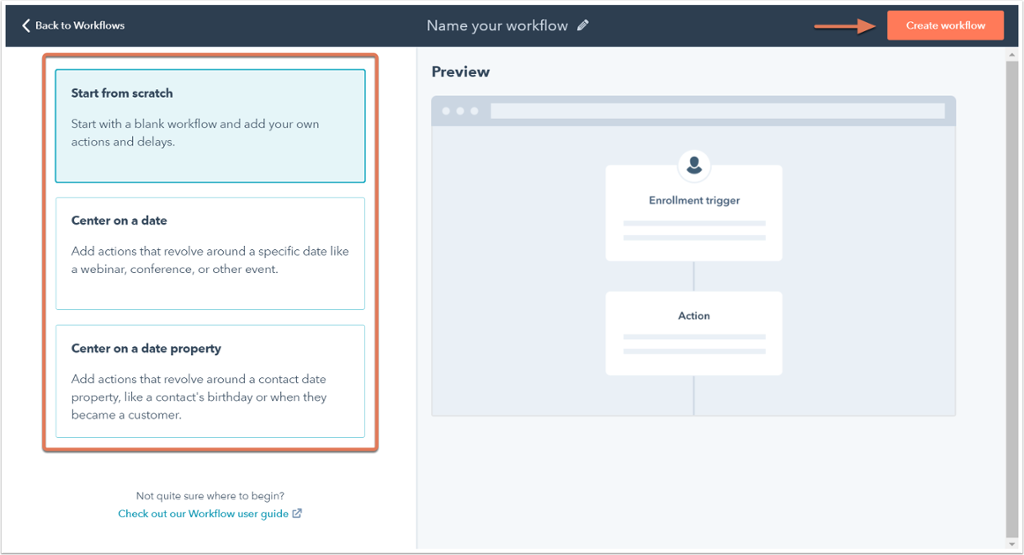 Source: Hubspot
Price: Free up to 2,000 subscribers or up to 14,000 emails a month
Benchmark also offers drag-and-drop functionality, as well as a ton of templates to choose form if you're not comfortable enough designing your own.
Some of their best features include A/B split testing, detailed analytics on campaign-specific performance, spam testing, and lots more.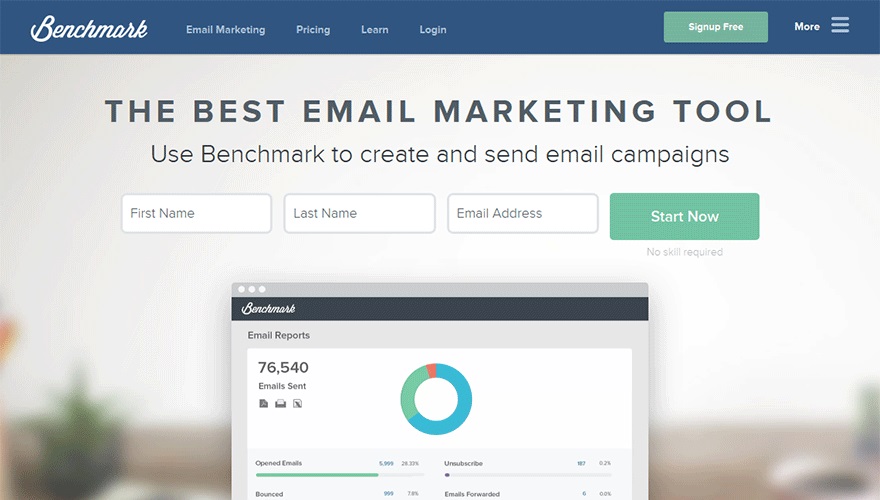 Source: Benchmark
Price: Free 30 day trial, $15/month afterward
GetResponse offers features that become available as you need them, ranging from a small set of "starter features" to a full suite of enterprise-level features like landing pages and webinars.
Like other tools in this list, GetResponse also offers drag-and-drop layouts to design your own template, plus a ton of templates to choose from it's easy to A/B test, send to different audience segments, and more.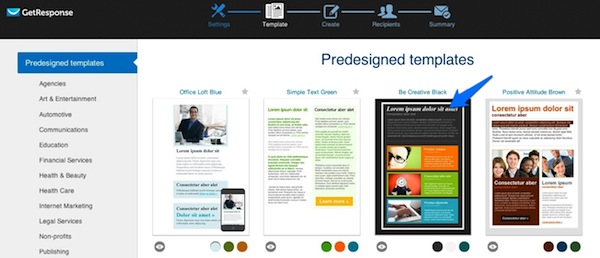 Source: GetResponse

Price: Free up to 6,000 emails a month, starts at $25/mth for 40,000

Not tech-savvy? Then don't worry: SendInBlue has you covered. This tool offers an HTML editor, drag-and-drop functionality, and a massive template gallery to help you select a pre-built template that grabs readers' attention.
Even better: SendInBlue has the capabilities to build robust automation pipelines that send different emails based on specific actions taken by your contacts.
However, SendInBlue doesn't have a built-in CRM system so if you're a quickly-scaling team you may want to consider another tool.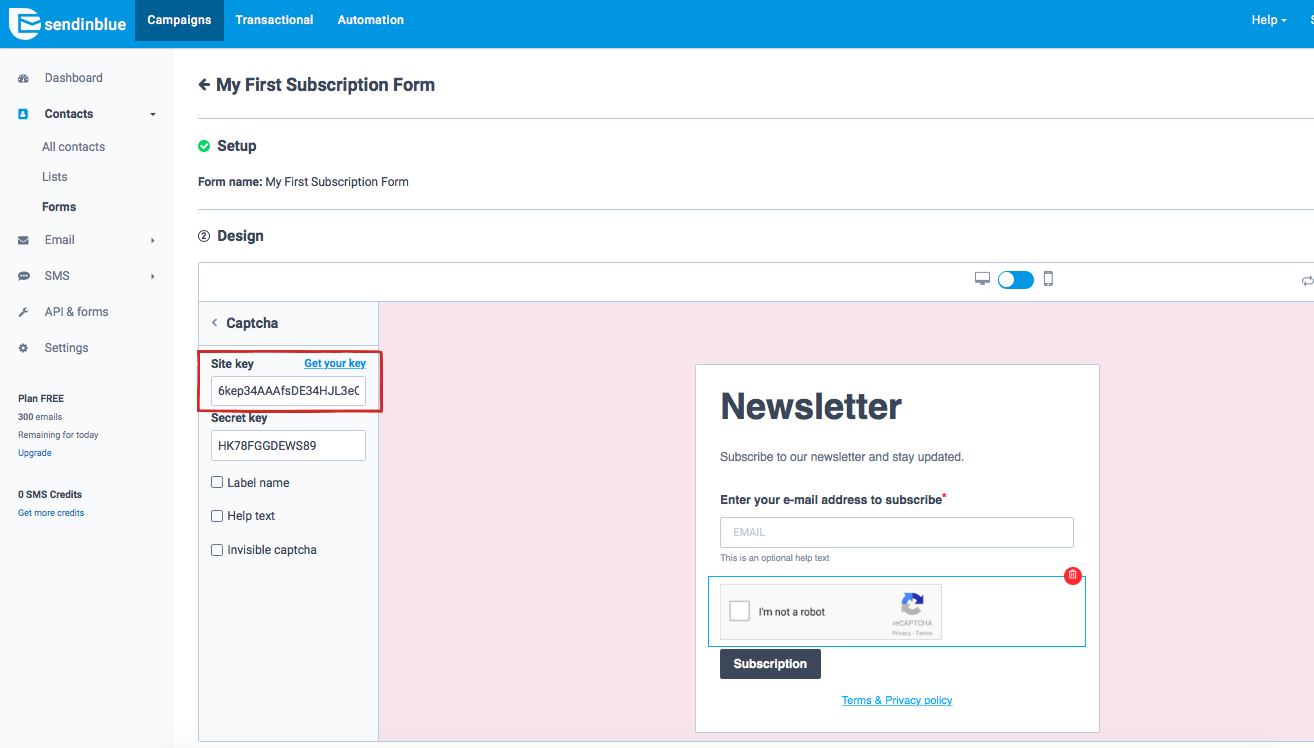 Source: SendInBlue

Cost: Free up to 200 emails per day (6,000 emails per month), with prices starting at $8.69 a month for 30,000 emails.
MailJet is an email service that prides itself on being developer-friendly, with an impressive API (application programming interface) that allows developers to build their own email platform.
One of the unique customization features that MailJet offers is the ability to create dynamic content that is personalized for each recipient based on customer data, like their geographic location or their name.

If your team needs an email service that allows for multiple approvals and seamlessly allows teams to collaborate on the same draft, then MailJet is the tool for you.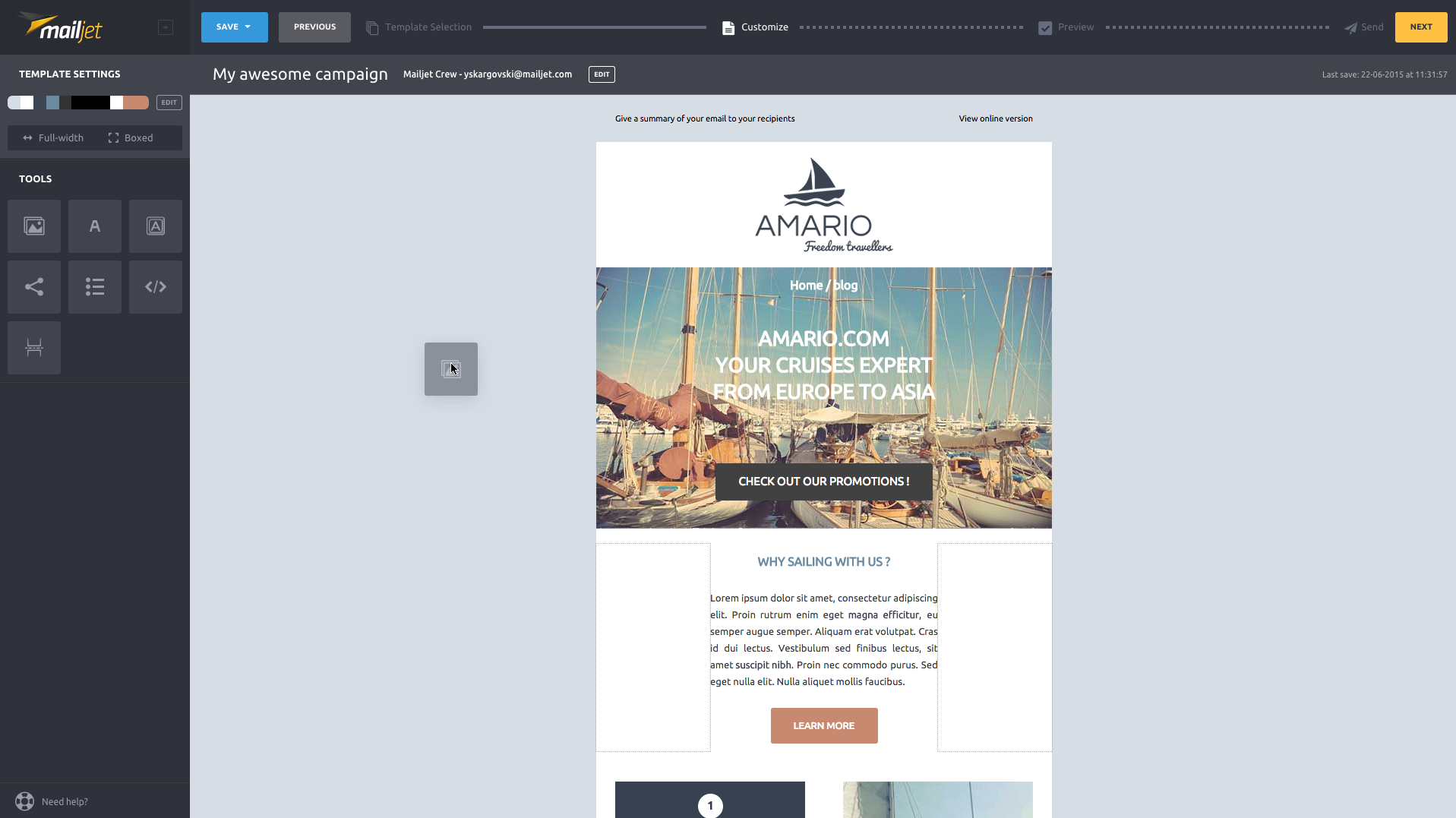 Source: MailJet

Price: Free up to 12,000 email sends per month to a list size up to 2,000. Pricing starts at $10 per month for 500 subscribers.
MailChimp is a free email marketing service that's great for small to medium-sized businesses looking to start getting into email marketing, or who aren't focusing on a business model that includes a lot of opt-ins and landing pages.
However, as you scale it's likely that you'll start to use other email marketing tools instead, as you'll start butting up against the limits of its automation and segmentation features.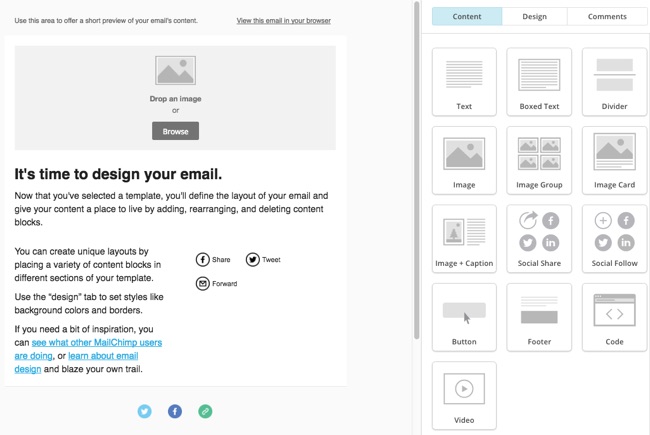 Source: MailChimp

Price: Free trial for 60 days before paying, then prices start at $20 per month for a list size up to 500 contacts.
Constant Contact is great for businesses with larger teams, and has a multi-channel support system that can help onboard and resolve pretty much any problem with ease.
Constant Contact comes with tons of templates and a powerful email builder than allows you to create newsletters that reflect your brand and tell your story. Unfortunately, like MailChimp it lacks the automation features needed for businesses who are looking to rely on their email list as a growth tool.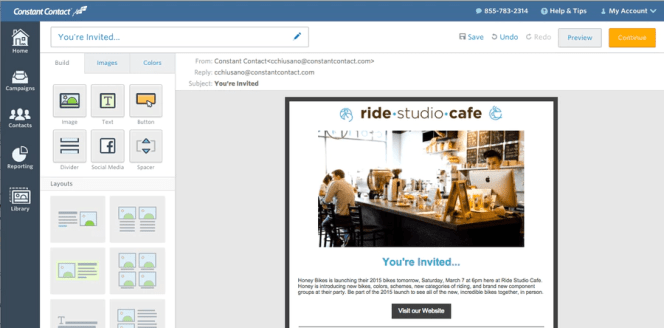 Source: Constant Contact

How to Choose the Right Email Service
As you've probably figured out, not all email services are created equal. If you're wondering how to choose the right email service to suit your business' needs, consider these questions:
Consider your strategy. Do you need to start implementing list segments that allow you to track subscriber growth based on specific lead gen tools... or do you just need to send an email once a month?
Review your budget. Do you have the budget to pay for a service, or can you get by with a free one for now?
Rank your needs. Compare the criteria below against the information listed above to figure out which service will give you the most bang for your buck:
Templates

Tracking

Automation

Mobile functionality
Not sure where to get started with your email marketing strategy? Drop us a line - we'd love to talk strategy with you!
Not ready for a chat? That's cool, just subscribe to our weekly newsletter and get hand-picked social media, digital marketing, and content resources and news sent straight to your inbox.
---