How to Create Eye-Catching Newsletter Content
- by Alyson Shane
For many people, their inbox is their home-base in the sea of information that is the internet.
Gaining access into this sacred space as an outsider is not an easy endeavor, but is of the utmost importance when developing meaningful relationships with potential and existing clients.
Email newsletters allow businesses to attract new readers, sell products, and share important information on a continuing basis. We've developed some tips to help you create eye-catching content and engage leads with a well-designed newsletter.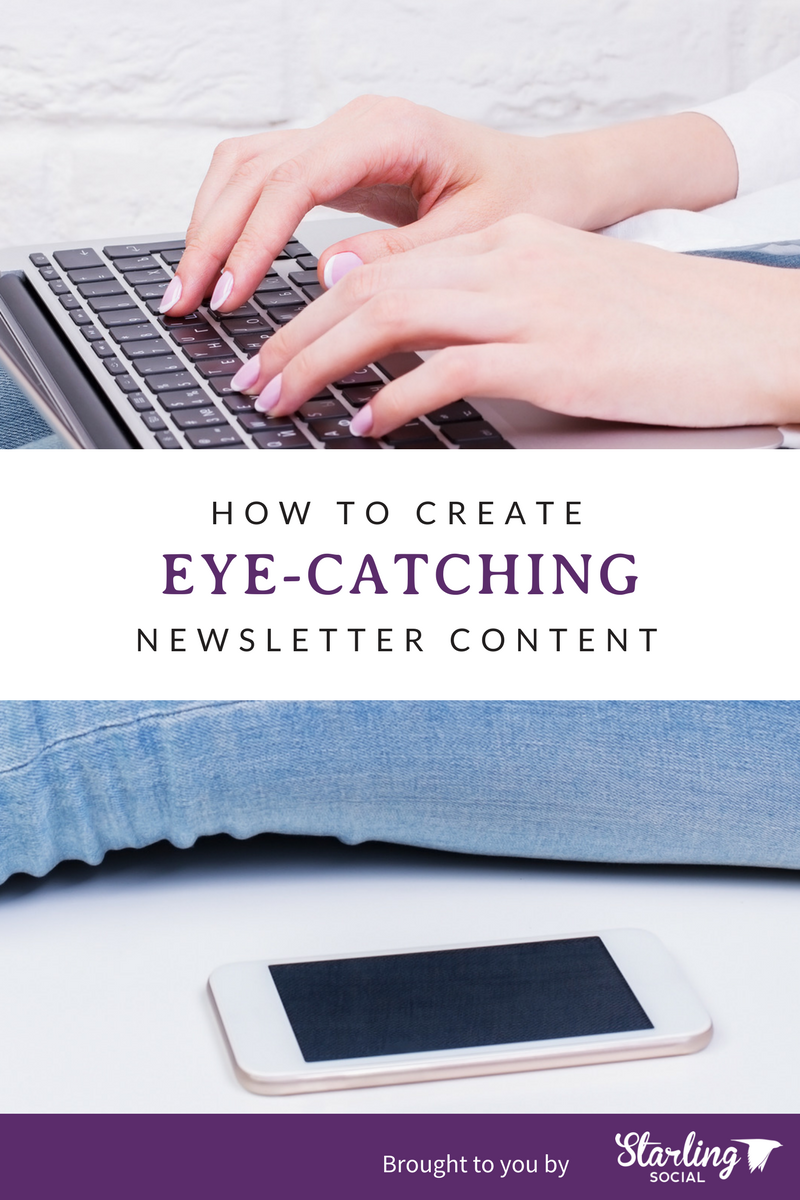 Choose a Focus
Carefully curated content that has been developed to share specific information helps create a well-rounded brand, and why subscribers should be reading the content that you're sending their way.
Before you write your newsletter, sit down and choose the content you want to share, such as:
Blog posts
Photos
Updates
Helpful tips or how-to's
Infographics
Events and important dates
Make It Personal
Genuine content will keep the right readers engaged, and helps you to build a reputable brand online.
When developing an email newsletter, lose the "sales" gimmicks, and focus on cultivating meaningful relationships with your readers.
You appreciate your subscribers, so communicate with them like they're friends, and demonstrate the value that they provide you and your business.
Overly persuasive content will only turn-off readers. Write content that is friendly and approachable, and provide incentives for your dedicated clients or prospects.
Stay Organized
Organization is the difference between a messy newsletter, and a branded, clear message. Decide on your topics beforehand, so that you can cultivate a brief and concise message that is helpful to your recipients.
Humans are visual creatures, so creating similarly sized blocks of content that are easy on the eyes will help readers quickly scan and digest the information that you are sharing. Clarity reigns true in the world of newsletters, so having a well-developed, yet brief, message will keep readers engaged throughout your email.
Likely, you're sending out email newsletters with the intention of increasing traffic to your business's blog or website. A clear CTA (call to action) should be included towards the end of each newsletter, using buttons or incentives to get readers clicking back to the page you're trying to market.
Create Catchy Headlines
For a reader to access your content, they must open your email in the first place. Headlines should convey your message briefly, but in an intriguing manner.
Building a trusting relationship with readers without coming off as "spammy" can be a tough task, but as always, being genuine and providing incentives will help you gain access into their inbox.
Strive for Consistency
Many readers look forward to receiving newsletters from brands and businesses they trust, especially when they know exactly when that newsletter is going to hit their inbox.
If you promise to send out weekly newsletters, do everything in your power to ensure those newsletters are going out on a weekly basis.
Email newsletters can be amazing marketing tools to build meaningful relationships with subscribers, while growing your awesome business.
Need some help in creating engaging newsletter campaigns? Get in touch to see how we can help you share your story with brilliant content.
---