5 Steps to Creating a Blogging Business Plan
- by Alyson Shane
Whether you're entering the world of blogging as a casual hobby, or are dedicated to sharing your products or services as a full-time, developing a blogging business plan can help you stay organized and generate interesting and engaging content with ease.

Taking the time to develop the main ideas and concepts you want to share will help you design a relatable blog, and brand, that will keep readers coming back for more. By following these 5 steps, you can nail down the specifics of your blogging business plan, and create engaging content generated towards your target audience.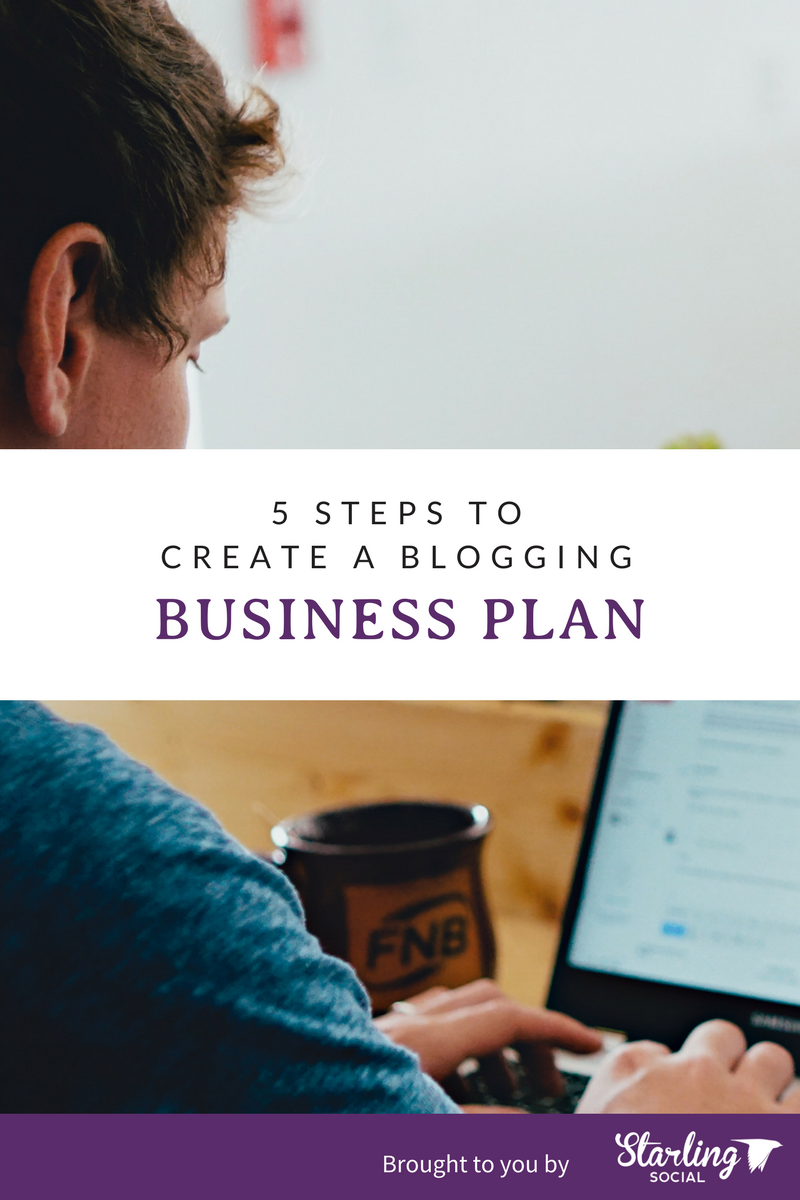 1. Develop an Executive Summary
An executive summary is the page that you'll keep revisiting, to draw inspiration on why you started your blog and the intended goals you had in mind. An effective executive summary briefly explains the intention of your blog, and the messages you want to share. An executive summary should briefly and clearly explain to readers the important facets of your blog, including:

A summary of the content you'll be sharing on your blogging platform
The inspiration behind your blog
The goals and milestones you hope to achieve through your writing
Keep the executive summary genuine, honest, and brief. This helps you, and your readers, to recognize your mission, while clearly explaining the intentions you have for your blog. Take the time to consider and develop a clear idea of why you love your blog and the content that you choose to share.
2. Define Your Target Market
Crafting blog content is one thing. Creating blog content that maintains the attention of your target market is another. Defining the target market of your blog ahead of time helps you stay on-brand, while helping you cultivate content that continuously engages your readers. By having a well-defined idea of your audience, brainstorming blog content becomes all the more fun, with less stress involved. While you're brainstorming who exactly your ideal content consumer is, consider the following questions:
What is their age?
What is their gender?
What are their hobbies?
What is their income status?
Do they spend time on social media?
What sort of other blogs do they read?
Once you have a general idea of your target market, you can develop ideas for your blog and how to best reach the intended audience.
3. Analyze the Competition
Blogging isn't always about "winning", but having a healthy understanding that there are countless other blogs like yours is crucial to success. Take some time to research blogs with similar content, brands, and themes. Doing this allows you to draw on their approach to blogging, and plug in your strengths where you can. Make lists of their marketing tactics to get a better understanding of the steps you can take to make your blog stand out in your intended market.
Are they creating podcasts?
Do they have a strong social media presence?
Do they have a well-developed brand?
Are they utilizing multiple platforms to share their content?
Do they make YouTube videos?
4. Monetize Your Blog
Developing a blog with creative content is hard work, and can take up a large chunk of your valuable time. Luckily, bloggers have endless opportunities to create financial gain from their passionate blog development.
If you're a freelancer who's blogging to spread your services, or are simply blogging to create a community with similar interests, developing a monetization plan will help you generate passive income when you're ready to take that route.
Sell Your Products or Services
Selling your products or services helps generate passive income to give you more time to perfect your content. If you're a writer, create an e-book outlining how to navigate submissions online.
If you're a web designer, consider developing a WordPress theme. Focus on what you're good at, and package it up to sell.
Advertising
Advertising on your blog is an easy to develop, and requires little maintenance over time. Find an ad network that aligns with the advertisements you want to share, and connect with similar brands online.
To cultivate a reasonable income, you'll need a larger audience, so creating engaging content beforehand is key to ad success.
5. Start Marketing
The final step in launching a successful blogging platform is generating traffic towards your awesome content. Dedicate a scheduled chunk of your time daily towards growing your brand online.
Social Media Marketing
Marketing your blog via social media platforms is a free and accessible method of promotion. If you have personal experience using certain social media platforms, find one or two sites that you love and share your amazing content, frequently.
By sharing genuine content that focuses on your brand, you'll be able to cultivate meaningful connections with your target audience.
Nurture Relationships
Posting genuine content will yield genuine results, meaning that your readership will consist mainly of individuals honestly care about the information you are sharing. Reply to all comments on your blog or social media, or send out an amazing and helpful newsletter.
You'll be blown away by how a couple minutes of your day spend connecting with your audience can benefit everyone involved.
Advertisements
Once your blog is up and running, with a range of well-developed content, you can consider investing in paid advertisements. Purchase Facebook or Instagram ads, or reach out to similar blogs that offer advertising space to reach readers within your niche.
Cultivate a blogging business plan before the launch of your blog that showcases your uniqueness and shares your passions with readers who appreciate it.
Do you have any extra tips or tricks on developing a helpful blogging business plan? Let us know your thoughts in the comments below. If you want help putting together
---