The Top 5 Link in Bio Services for Social Media
One of the biggest challenges to converting your social media followers into customers is directing them to your website. This is why you may have noticed people using the expression "link in bio" on platforms like Instagram.
Today we're going to talk about what the phrase means, how you can use it to direct more traffic to your website, and some tools to help make that easier.
What Does "Link in Bio" Mean?
The phrase originated on Instagram back when the platform only allowed users to add urls in their (you guessed it) bios.
As a result, people started saying "link in bio" in their Instagram captions to let readers know where they could go to buy something, read a blog post, or contact them.
Some companies also use the #LinkInBio hashtag to reinforce the message - here's an example: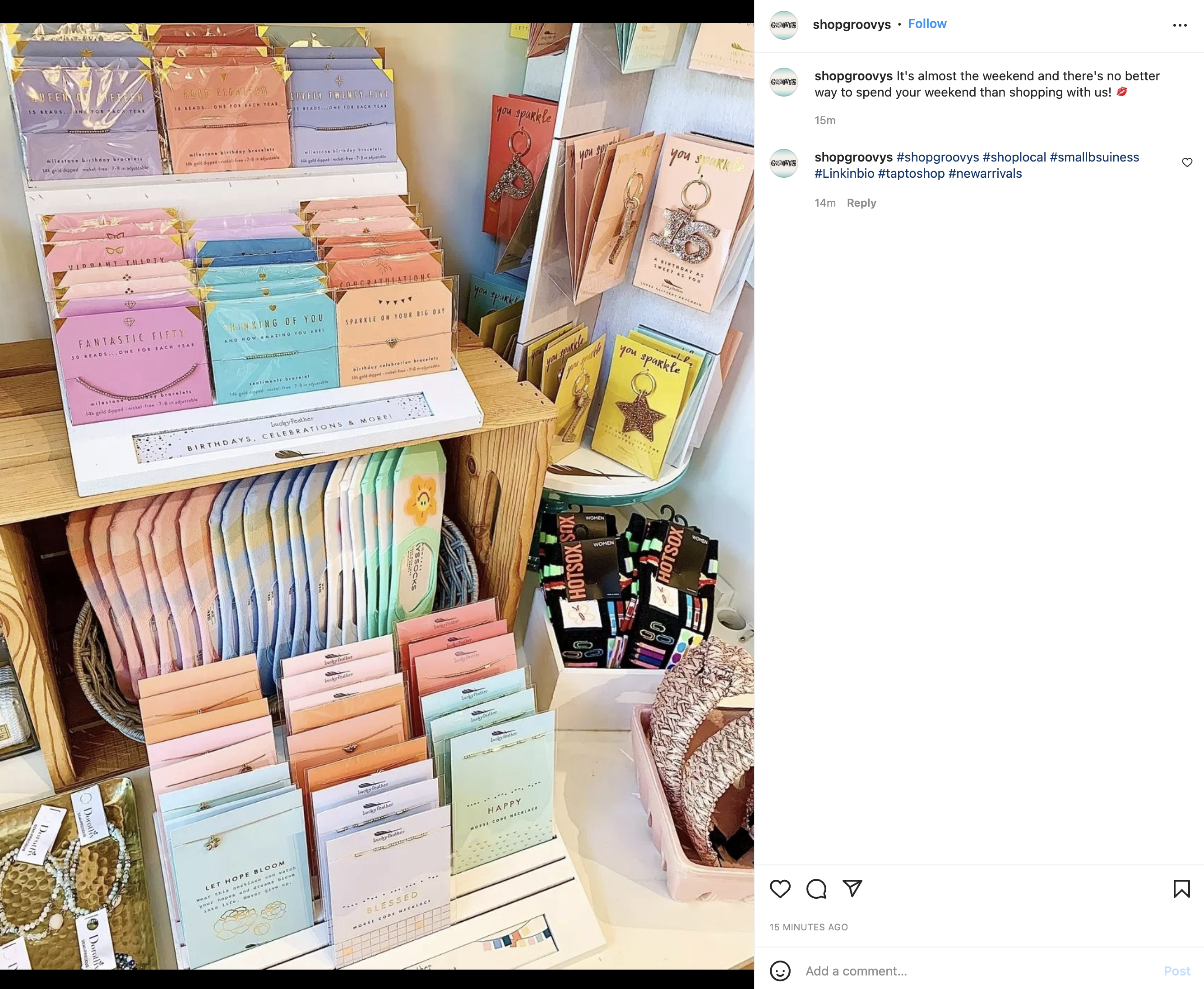 Nowadays Instagram allows users to add links in a few places, like as a Stories sticker or through Instagram Shopping tags, but the "link in bio" feature is still one of the most powerful and popular ways to direct users to your site.
It's not just for Instagram, either: "link in bio" is popular on TikTok, Twitter, and even YouTube as well.
What's the Benefit of a Link In Bio Tool?
The reason a link in bio tool matters for your business is because it doesn't just direct people to your website — it also allows you to create a custom landing page within the app that directs people to multiple urls.
Here's what a link in bio tool looks like on our Instagram profile:

This one link directs our audiences to a landing page with a bunch of different links to our latest blog posts, calls-to-action to book an audit, sign up for our newsletter, and get in touch: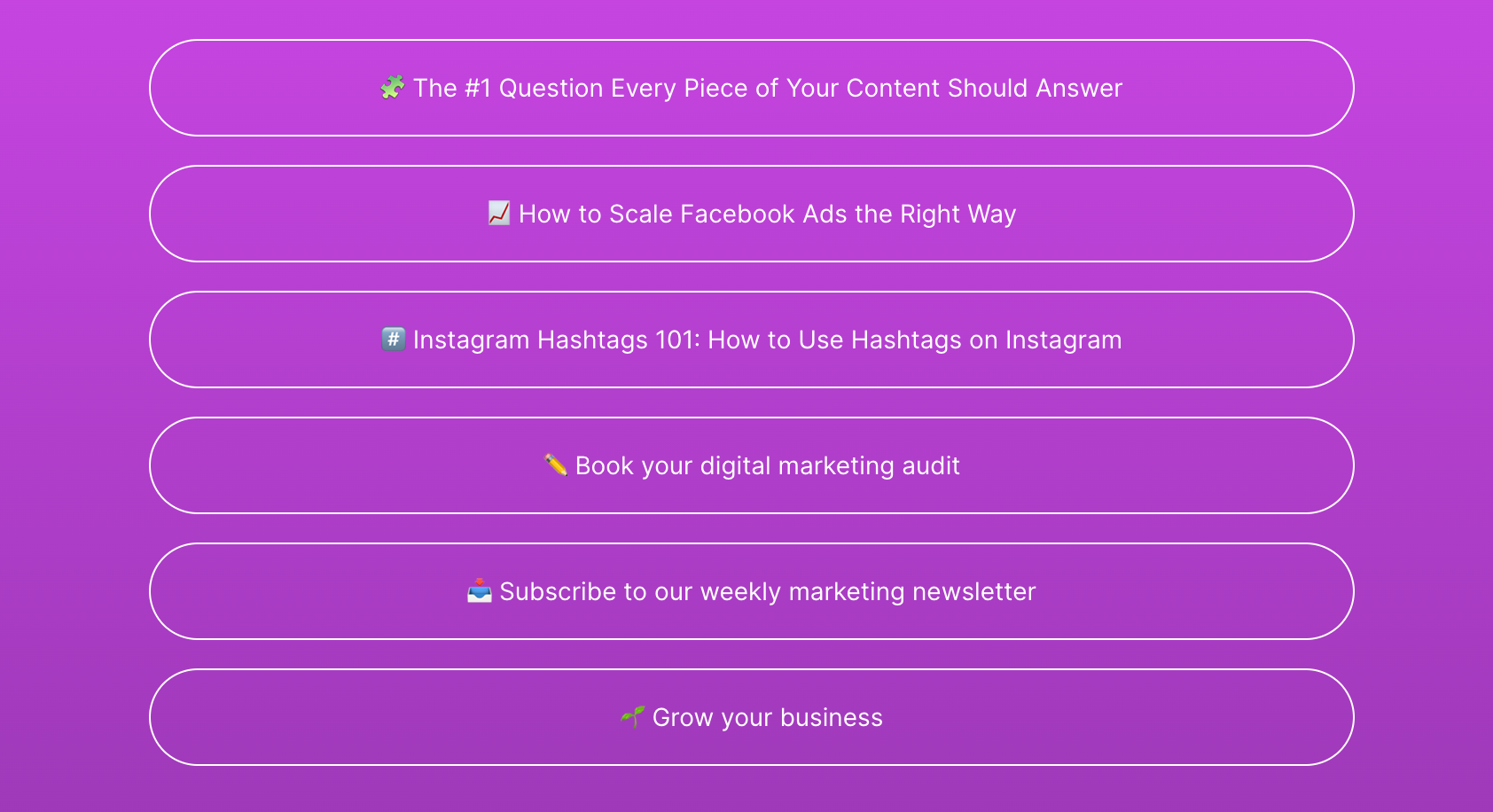 As you can see, a link in bio tool doesn't just send people to your website, it allows you to strategically showcase high-priority links to your target audience and make it easy for them to click.
That being said, not all link in bio tools are created equally! Some offer simple interfaces, while others create mini-sites within the social platform for users to browse.
With literally dozens of options to choose from it can feel overwhelming to try and pick the right one for your needs, which is why we've done the leg work for you and collected this roundup of the best-in-class options:
The Top 5 Link In Bio Tools
As you may have noticed in the example above, our link in bio tool of choice is LinkTree.
LinkTree was the tool that made this kind of service popular in the first place, and turns a single link into a landing page with clickable buttons to showcase your most important content.
LinkTree also has a ton of great features, including one that allows you to "Prioritize" a link by adding an action to it, like a wobble or a swipe, to draw people's attention to it: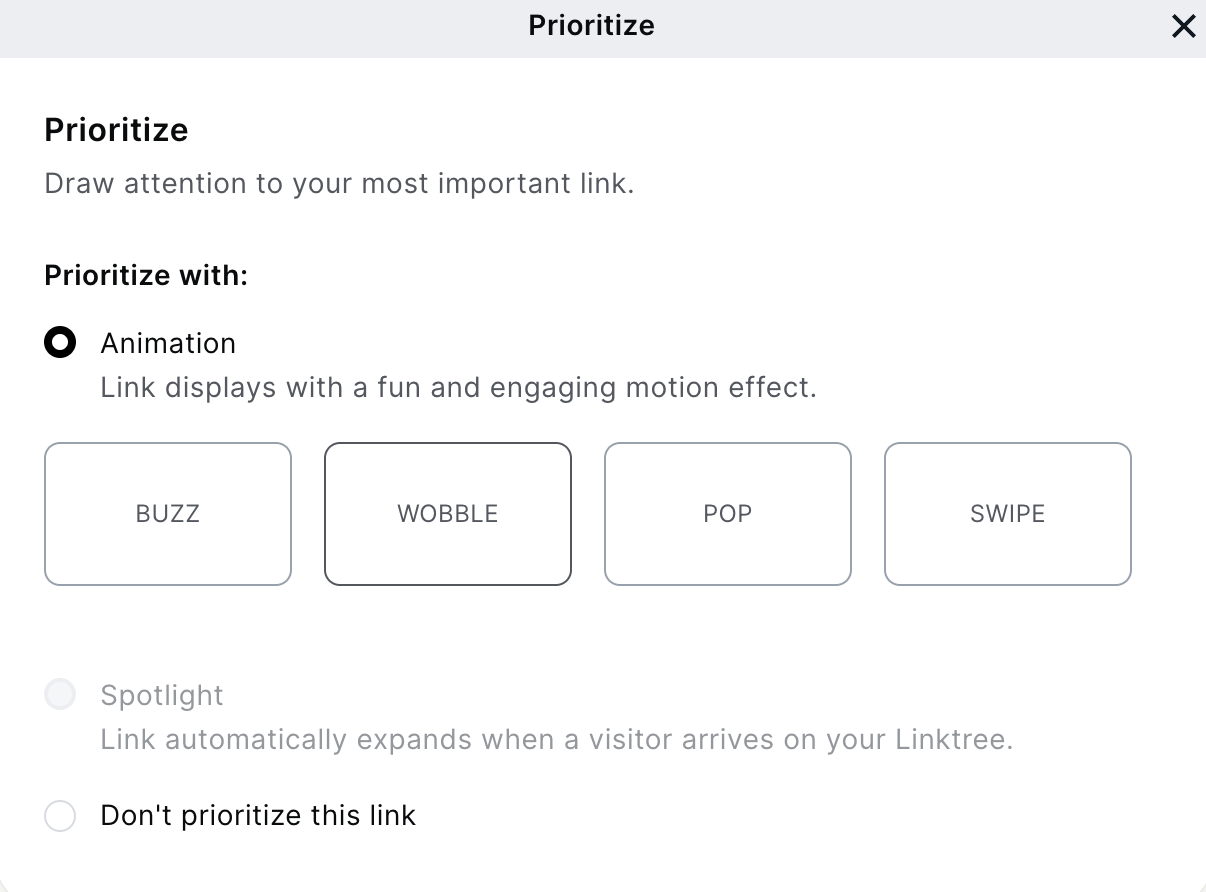 LinkTree also allows businesses and creators to accept payments and donations, has great analytics, and is easy to edit, update, and integrate with tools like MailChimp and Facebook. Some other features include:
Unlimited links
Customizing colours, fonts, and button styles
Retargeting using the Facebook Pixel
Timing links to go live with scheduled posts (we love this feature!)
Cost: Free with limited features with Pro plans starting at $6 per month.
Later is one of the most popular Instagram scheduling tools on the market, so it's no surprise that they've also gotten into the link in bio game.
Later's Linkin.bio tool turns a single link into a mini-website for your business where you can showcase products and other content without the user ever leaving the app.
Here's an example of how Later's linkin.bio looks: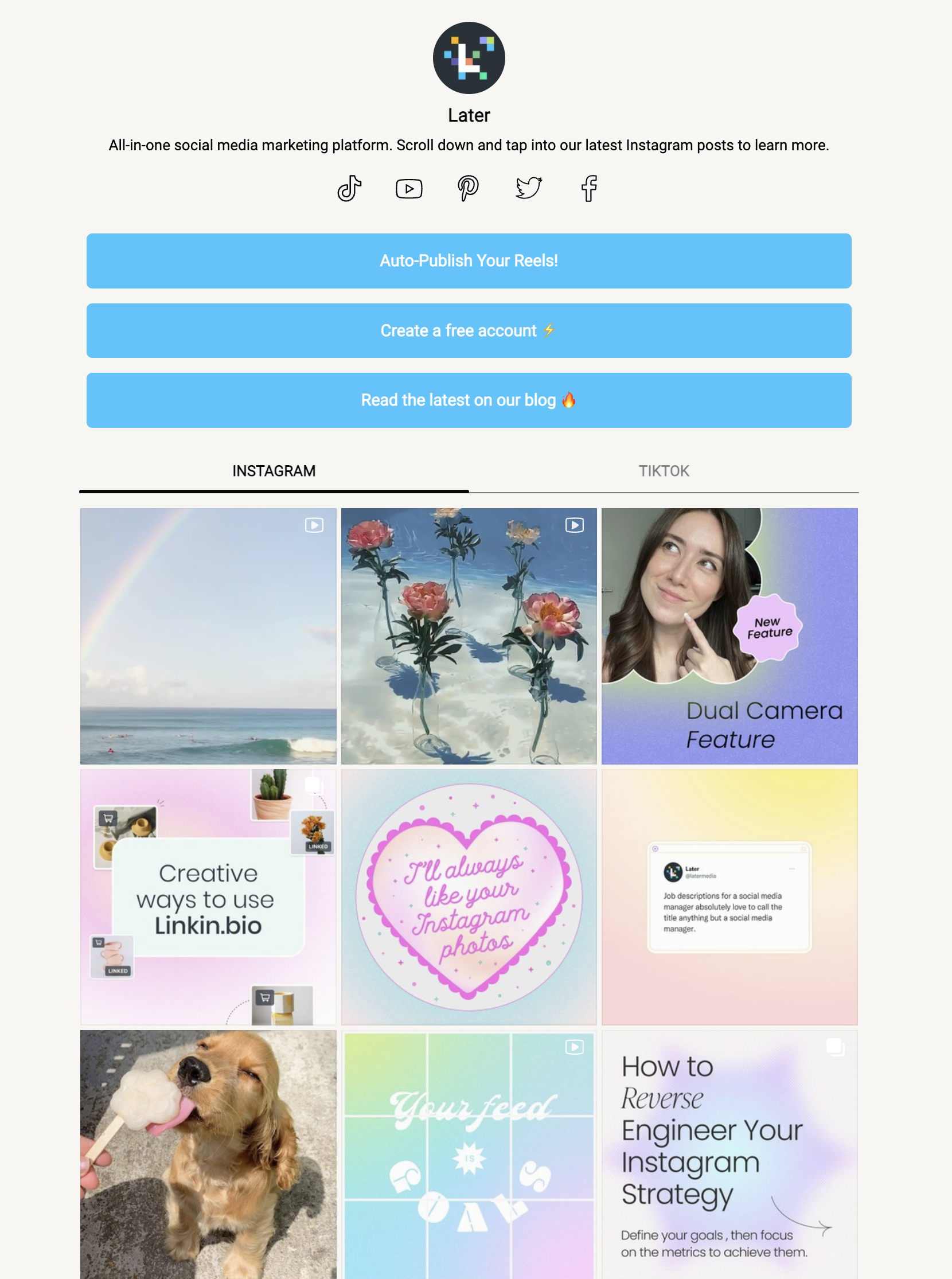 When users click on your bio link they'll get taken to a recreation of your Instagram feed, but now when they click on a post they'll be able to click the link you wanted to insert into that post.
Some other features include:
Adding links to your feed
Adding up to five links per post
Scheduled links (like LinkTree does)
Analytics and link tracking
Up to two Instagram accounts
Cost: Later's Free Forever plan is (obviously) free, and paid versions start at $15 per month.
Sked Link is a tool from the company Sked Social, and allows you to link your followers to newsletter signups, blog posts, products, and lots more.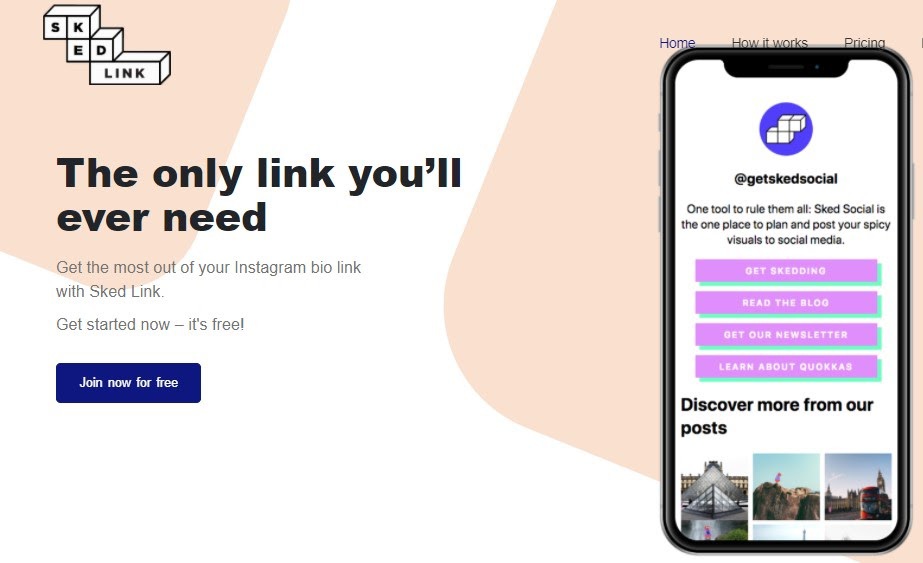 This tool offers a few pricing plans with various features, from Basic, Pro, or Enterprise. Some of the features included in the Basic and Pro plans include:
Choosing from custom or existing themes
Integrating with Google Analytics and Facebook Pixels
Link analytics
Customizing your UTM parameters
Cost: Starts at $25 a month and goes up from there, but offers a free seven-day trial.
Shorby creates mini landing pages and pulls content from any RSS feed that you connect it to. It's a cool service because you can include content pages, prices, and even lists of services.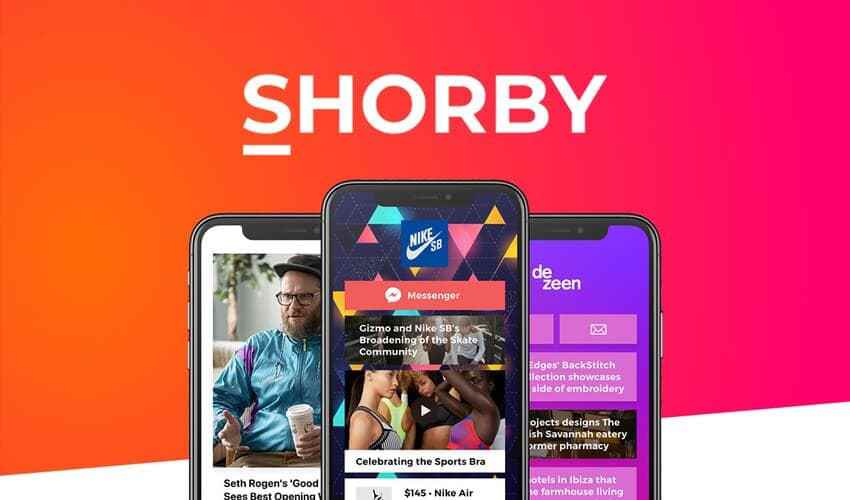 Image via 99signals
The pages you can create with Shorby are mobile-friendly and come packed with lots of features including:
Adding videos, backgrounds, animated avatars, and icons to your page
Adding text blocks, gifs, and rich links
Robust analytics
The ability to cross-link to other social profiles
Retargeting audiences through websites like Amazon and Clickbank
Cost: Pricing ranges from $9 to $99 a month, and offers a free five-day trial so you can check it out before committing to a plan.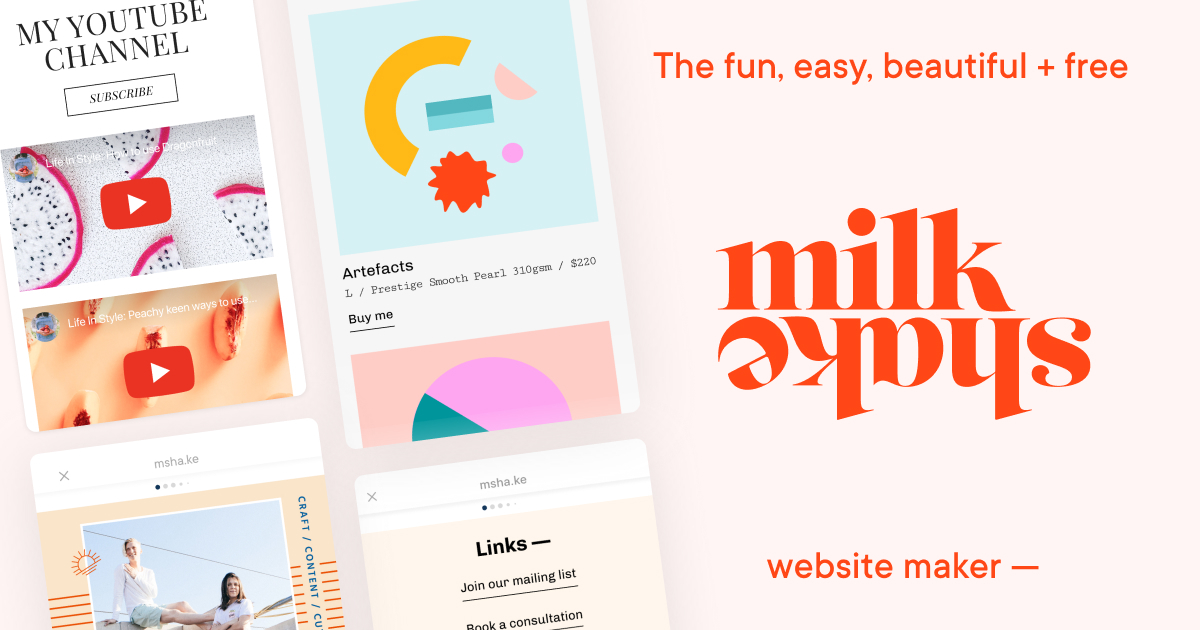 The Milkshake App lets you build mini sites within Instagram like Shorby does, but has some cool features that make it stand out, including:
Sharing your mini-site to your Instagram Stories
Customize and add themes to your cards (the pages on your mini-site)
Analytics and follower insights
Giving users the option to email you directly (great for ecommerce!)
Inviting followers to call or message you directly
Cost: Free for iOS and Android users.
Start Converting More Followers Today
Using a link in bio tool is just one part of the puzzle when it comes to turning your social media followers into customers - you also need a content strategy, hashtag research, and lots more.
If you're looking for help building a marketing strategy, drop us a line and let's chat about how we can help.
---